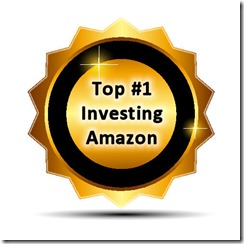 Last few months has been the most productive ones over the past two years. So many projects that have been stuck were finally completed. What a relief!
For one, my book The Art of Chart Reading is now finally published at Amazon. Thanks to everyone who support the book this week, I am proud to announce that, as of this Friday, it is the Top #1 book at Amazon in Investing and Investing Basic categories and also being one of Top 20 Nonfiction books. It is a great start for the book.
The paperback version of the book is still being worked on. If all goes well, the paperback edition will be available by end of this month.
And the site The Art of Chart Reading Online is also in development. It will take a lot more to make it good for the purpose I envisioned.
On DaytradingBias.com side, the move to the new direction has finally started. It was planned at least a year ago but almost everything that could go wrong, did. Although the process has started, it is not even half way through.
It is great that the Trading Success Blueprint is finally completed. It is the grand summary of my knowledge and experience in mentoring traders over the past 20 years. From now on, I have a reference that I can point aspiring traders to if they want to build a trading career the right way.
Yet, the trading signals and trading tools that I have planned to release have been delayed for so long. I could not just roll them out without proper testing. Due to the frequencies of these trading strategies, they do not happen everyday. I need to make sure they are working correctly. It is not only necessary. It is a responsibility as well since people will put money on the line based on these tools. Thus, I have to be patient and get them ready one by one.
On money management side, the process of fully automating the trading has started too. However, it was the most eventful two months we have seen in a long time. Be that North Korea related matters, or all these explosive news about Trump, they swing the markets hard. All these happening while I am manually testing these strategies. It is a huge challenge for someone like me because I created these trading models.
The golden rule of mechanical trading is to follow the rules exactly. But being the creator of the models made me want to override them. After the fact, my interventions worked 9 out of 10 times. But the 10th time is a disaster. In short, if I had followed the rules completely, the performance will be about the same as what I have now. Being 20% better with all the crazy maneuvers is not worth it.
Again, a lot more to do to complete the transition.
oh well, challenges make life interesting.