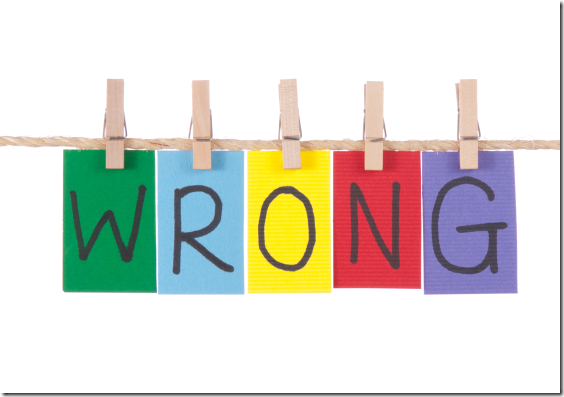 My Big Picture Summary for DaytradingBias.com Market Bias Observer newsletter, Aug 2018 issue. With charts!
The large hedge funds have been underperforming the markets for several years already. They look so bad that many gurus out there came out slamming the industry as a whole. Well, even David Eihorn's Greenlight has reported his fund is down about 19% for the year. Is the era of big hedge funds really over?
Don't forget that these funds have all the resources to hire the best to work for them. They have access to information that retail investors and even institutional investors do not have. Yet, the results clearly pointing to something going wrong. So what goes so wrong?
My understanding is that these famous hedge fund managers are actually very good in what they are doing. The main problem is that they all depends on the framework of top-down analysis based on their specific macro view to allocate their resources. If their macro views do not lead to the correct forecast of the market environment, everything they do, will be at best crapshoot. That's the very essence of trading and speculations. You do not win on every single trade.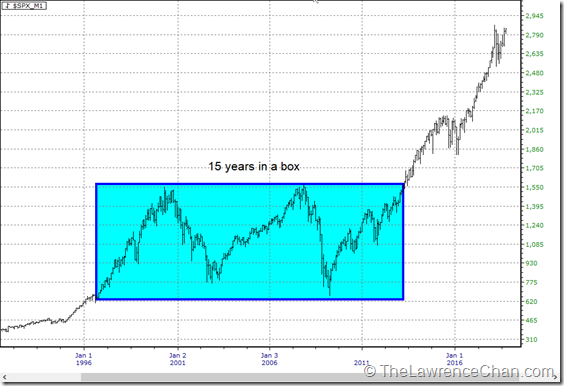 Since the year 2013 when the S&P 500 is set up to breakout above that long time boundary at 1600 and that Nasdaq 100 making new all time high, we have entered a new era where the prior 20 years of trading environment is transformed into something new. That shift of expectations created a unique situation for which the shorter timeframes have now dominated the price movements of almost every financial market.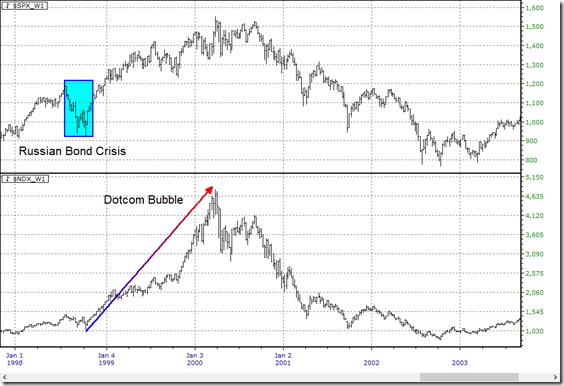 We have seen such environment before, and the pros who are not close enough to the price actions suffer. For example back in year 1999, majority of the pros working for big firms were laughed at because they cannot make money in the so-called easiest trading environment because the stock market went up pretty much every day. Pros are beaten up so bad back then many even give up their career in the industry.
But we all know what happened afterwards. When the new era eventually run its course, like in year 2000, the normal environment would return. The shift will cause chaos and the pros will be the ones who survive.
I dare to say this, when even the best hedge fund managers are not doing well in shorter timeframes, it is a sign that the bull market is going to end pretty soon.