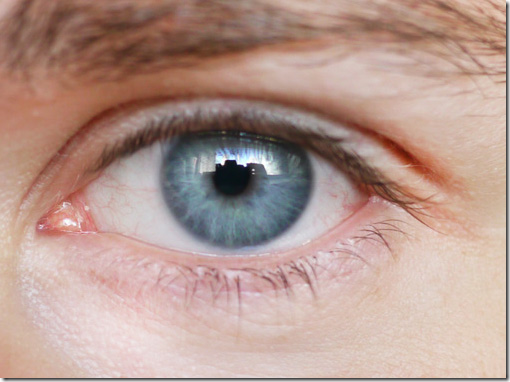 I was very proud of my good eyesight for many years. I am not talking about 20/20 vision here. Several years ago when I was at my early 40s, I still have 20/10 vision. No glasses needed all my life, well, until last year. Upon reflection it is an important event, for me, to share with everyone.
Better My Eyes Were, Worse I Exploited Them
With very good eyesight, I did not follow any advice to protect my eyes at all. I often read in the dark for hours just because I can. I chose to use dim lighting most of the time for the same reason.
I did not protect my eyes from extreme tiredness. Working on computers for many hours without a break was the norm for me.
In short, I exploited my own eyes as if they would never break.
Presbyopia Catches Me Finally
Since second half of last year, suddenly I need reading glasses to read from my computer screen and from reading books or even labels with smaller prints. It happened so suddenly that I was kind of caught completely off guard. In short, Presbyopia, a condition for which deterioration of the ability to see things clearly close to the eyes due to aging, has finally caught me.
The inconvenience caused by Presbyopia is mainly the need of reading glasses everywhere. Originally I thought I do not need them when I went out. Yet, as I try to buy something I often cannot see letters on some of the tiny price tags. When I need to read the description or details on a label for anything, I will have a very hard time putting the item at the right distance to read those damn words.
Blind Spot of Our Minds
According to a friend who is an ophthalmologist (eye surgeon), if I protect my eyes properly, I would be able to keep going without glasses probably for the rest of my life. My exploitations of my eyes led not only to aging them by 10 to 15 years, I also likely damaged some of the muscles supporting the eyes. I have no one else to blame but me.
Seriously, who would have thought of the consequence when they do not have the experience of the inconvenience of Presbyopia in the first place?
Well, I should have. I took so much proud on my ability to manage risk in trading and long term investing for not just myself but also large sum of money from my clients. Yet I do not see this coming.
I know the importance of staying healthy and took the time and measures to keep myself fit. Yet I did nothing to ensure my eyes would function at their best when I need them most, when I am getting old.
This is a blind spot in my mind. Because I did not see the existence of the risk of losing my eyesight, I blocked all the information regarding eye care from entering my mind. This is wilful ignorance.
I am sure there are other areas I have similar trouble.
From now on, I will take care of my eyes. I promise myself at least not to make the situation worse. It is the least I can do to contain the problem.
(Feature Image from Wikimedia Commons)