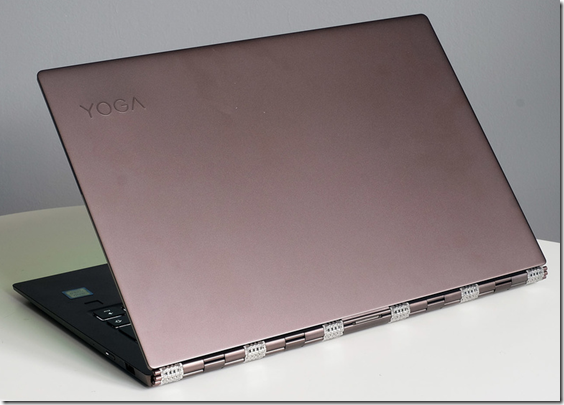 I spent the past two weeks setting up a new laptop due to the unfortunate event that my original laptop being crushed in the plane while I was traveling back to Canada. Since I do not need my laptop during this period of time, I can use my desktop computer while setting up the new laptop slowly. The experience with the transition from a Windows 8 laptop into Windows 10 is, surprisingly, good.
The Incident
I use a backpack when I travel and my laptop is stored in the part for which thick protection foam is there all around it. I thought it is safe from physical harm. I could not be more wrong this time though. First my backpack was moved away from the overhead compartment where I put it due to someone else having a huge luggage forced the flight attendants to move luggage around to accommodate that. My backpack was moved somewhere else before i can even try to grab it back.
By the time the flight was over, I tried to locate my backpack. It was squeezed down under two hard surface carry on trolleys. I thought it should be alright because nothing bad really happened to my laptop ever through all these flights over the years. I could not be more wrong.
When I arrived home, I found a corner of my laptop was totally crushed. Amazingly, the laptop is still functional and boot up fine. The catch is that two of the ports I needed most are no longer usable.
A hard lesson learned – never store your laptop in a soft shell container.
Finding a Replacement
I am never comfortable with new versions of Windows. I wrote about that many times over the years. Microsoft is infamous in destroying compatible with everything from hardware to software with new versions of Windows. My experience was so bad I never buy a new computer with new versions of Windows. This time, however, I have no choice.
Microsoft has determined that they cannot continue to support their older versions of Windows. Windows XP and the major disgrace Vista are now discontinued from normal support. Windows 7 is still supported but probably not for long. Hence, it is very diffficult to buy any new laptop with older versions of Windows.
First, I would not want to buy a laptop with Windows 8 ever again. That leaves me with only Windows 10 to choose from. I thought, what the heck, Windows 10 is around for sometime already. Everything should be working fine now. Is it?
The Transition
It is not that easy for a road warrior to switch to a new laptop. This is especially true for professional traders. We have so many applications to install onto a computer, it takes a lot of time to get it done. This time around, it took me like a week to have all the necessary configuration done on Windows and the essential applications installed. The more auxiliary applications can wait.
Core applications like Microsoft Office has to be installed. I am very glad that my Office Enterprise 2010 still works on Windows 10. There was a point in time that Microsoft tried to force everyone to use the stupid Office 365. As a paid customer, I seriously cannot accept their proposition that I have to pay up again, as a subscription, that has no added value to my need. As far as I recall, I have been a paying customer of the Microsoft Office software since I was studying in university. Microsoft has to give me a very good reason to pay for another upgrade.
Many other applications are not working well on Windows 10 due to the Smart Scaling issue. That includes quite a number of trading applications. Smart scaling is the changing of pixel density dynamically so that the display device can show you things that you can really read. Given the laptop I get has 4K resolution, if the application is displaying its content using the pixel based method, it will be so small that I cannot see what is displayed at all.
Luckily, Windows 10, after several updates, has find a way to resolve this issue by offering multiple compatibility display options. I got two trading platforms working but one is still in trouble. I will not name names here. I think it is better I report the issues to the developers and see if they manage to come up with anything like a workaround or a quick new release to address the issue.
My Impression
I like Windows 10 a lot on this new laptop. Well, part of the reason is that the new laptop is very impressive on hardware basis alone. On the other hand, Windows 10 gives me a much more comfortable feel in terms of control and flexibility. Windows 10 is delivering what Windows 8 intended to do but failed to do so – a new paradigm without sacrificing the core power of Windows over platforms like Macs. Windows has always been a workhorse type of platform and it is the favorite platform for businesses and large enterprises. Windows 8 deviated from that (so did Vista) and it has been part of Microsoft's painful memory since.
The truth is that I have to make a lot of adjustments to my usage routines from the last laptop but I am happy to make the transition this time. Unlike last time when I was forced to switch to Windows 8 and took the plunge to change all its settings to mimic Windows 7, I am happily learning to work within the new Windows 10 workflow. Part of this obviously thanks to all the software companies making the transition easier by having Windows 10 compatibility taken into account. The other part is that Microsoft learned from its users what has to be done to make Windows 10 functional.