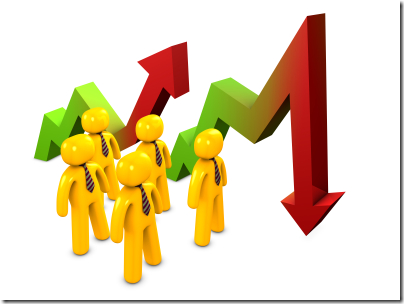 We've heard about peak oil, peak gold and even peak water events. I like to suggest that peak marketing, or peak social networking, is a near term inevitable event. No kidding here. I seriously think the expected global economic slow down is at least partially affected by this.
It Is All the Marketers Fault
One thing that keeps up with the technological revolution all the time in the past 200 years is marketing. Every advancement in technology available to the public has turned into new ways for people and businesses to promote their products and services.
The moment publishing became a reality, we got flyers.
Shortly after the moment radio was invented, marketers figured out how to use the channel to blast out audio advertisements to the public. It works very well back then. However, as people got used to simple statement based advertisement, their effectiveness dropped. Smart marketers improved their ads with sound effects, music and pretty much anything you can think of since.
Whenever a new media form becomes available, the marketers would exploit that.
Whenever the simple delivery methods drop in their effectiveness, the marketers would refine their approaches.
As you can see, it is a never ending cycle of power struggle between the marketers and the public. The marketers try their best to trigger the biggest percentage of responses they want from the public. In response to what the marketers do, the public gets numb over time after every new marketing approach is applied.
Lucky for the marketers up to the present time, technology breakthroughs in introducing new form of media has been on high gear all years. Marketers get to benefit from this a lot as it gets easier and faster to reach more people at lower costs all the time.
As the marketers working hard to grab our attention, they desensitize our reactions to promotional materials. The marketers destroyed our attention span. In a way, it is all the marketers fault making us not interested in anything if the promotional materials could not catch our full attention.
Peak Connection Materialized in Social Networks
Until next round of even better technology emerges beyond the current state of computing, social networks have successfully connecting people all over the world in ways we can never imagine in the 20th century and probably maximized the potential of this capability. Even if the potential is not fully tapped, it must be very close to the limit because the best possible scenario is connecting every single person on Earth in some way on the internet.
For majority of people in the civilized world, especially for the younger generation, they are already connected on the net by some measure. Even governments and big companies are encouraging people to do so such that they can off load the cost of hiring more people to service their clients back to the clients themselves through self-serve internet portals. There is really not much more room for more improvement in this area. At least the leaps and bounds we see in the past 10 years will not be possible going onward.
So this is it, we are getting very close to peak connection among all people on Earth. And this is the where the nightmare begins for the marketers. The world has reached at least a short term plateau in distribution channels similar to the way how TV advertising was completely saturated at the end of the 20th century. The upper limit of audience that one can reach on the internet is now well defined.
Marketing End Game
All these techniques developed by the leading edge marketers on the internet nowadays are no longer driven by simple hacking or guesswork. Marketers tap into the science of human behaviours, from how we react to certain colours to how normal people focus their eyes on a page, in order to maximize the results they are looking for. The world famous orange colour button Amazon uses on its site is a prime example how much effort is put behind everything we see on the internet today.
Well, such optimized approach to trigger human responses works very well every time a new trick is discovered. But it has led to rapid decline in effectiveness of all marketing techniques as people are trained to ignore these "noises" affecting their normal internet usage. In short, people are evolving as well in the way how they handle visual and audio stimulants.
Unlike the TV era, where advertisements were shown to us one at a time. We are now bombarded by multiple advertisements within one web page almost all the time. Everyone of these marketing efforts contain at least several triggers based on human behaviour to induce us to response to them. We are bathing in these stimulants everyday. No wonder our numbness towards internet based marketing materials has been developing at such an incredible rate.
The numbness in human responses to advertising will be the biggest challenge for the world we are living in today due to the fact that our world is now a consumption driver economy. With less consumption, there will not be enough economic activities to drive the necessary growth to sustain the infrastructure cost of the big governments around the world. Big companies cannot solve this problem by reducing their operating costs only as the slow down in sales growth or real decline in sales can hurt the bottom line much faster.
Peak marketing will likely dampen global economic growth in coming few years.
Peak Marketing Until Next Technological Revolution
I am not a doomsayer and I do not believe in those end of the world stuff. This current peak marketing situation will probably be resolved in a way similar to what happened before. When internet was introduced, we did not know that one day, it will become the primary means for people to connect to each other. No one back then can tell how quickly TV no longer dominate the way people spend their time.
For now, internet is likely maturing into its final form and usefulness. It has come a long way from desktop to wireless, and now going mobile everywhere. When a similar disruptive event like the popularization of the internet happens in the future, I am sure marketers will find new ways to grab our attention, and our money, in no time.