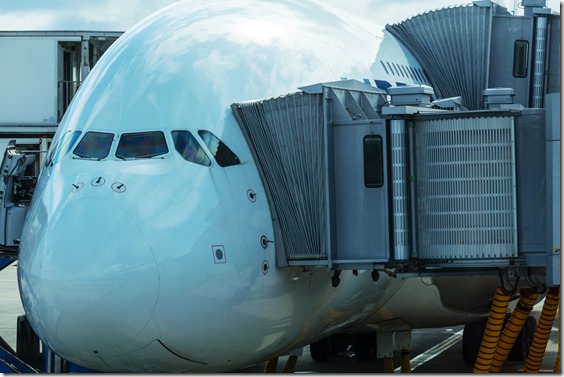 I came back to Canada last weekend. Lucky that I do not have jet lag since I had to jump on top of several issues that night I landed. Been ultra busy since to catch up with so many things. At 2 am Saturday, this is the first moment I have some quietness to sit down and reflect on my experience from the trip.
What I Did in Asia
For majority of people travelling to Asia from North America during the year end holiday season, they are taking a vacation break. For me, it was essentially 12 hours work day pretty much everyday since the first day my flight landed in Hong Kong. Those exceptions are taking a detour to Singapore and other destinations, attended a wedding and had a special medical check-up.
Outside of trading, I invest in start-ups and do deals that interest me. Many people want to meet with me to see if there is any business opportunities. Others are looking for macro level financial advice from someone who is well connected and really know what is going on around the world. And occasionally, there are others with special reasons that have very interesting stories worth telling when I get the chance.
Going to Singapore to meet with several DaytradingBias.com members was the highlight of the trip. Very happy to see some new faces and those I met with the year before. It is nice to get to know you all better in person!
The Dilemma of Hong Kong
Hong Kong is in a very difficult position now than ever.
The unaffordability of living spaces for the middle to lower income families continue to get worse. Imagine how difficult it is to live in the city when the lower bound of around $18,000 HKD per month for a tiny 200 to 300 sq. ft. apartment in an average location. The same amount of money in Canadian Dollar is about $3,000 which can get you a decent space in a good location for a 1,800 sq. ft. condominium or an even bigger town house. Such compression of available living space has squeezed the life out of the people in Hong Kong. The so called middle class is now long gone.
Yet Hong Kong is still ranking as one of the top cities in the world for business opportunities. However these opportunities may not be accessible easily to those who are struggling at the bottom. Hong Kong is still a good playground for people who has the right connections and the necessary capital.
Everyone there seems to be more sensitive to opportunities in making money than anywhere else I have visited on Earth.
YouTube
I did a pro bono presentation titled "Investment Outlook 2019 according to STOPD" in Hong Kong at the Rotary Club of Kowloon Tong meeting on Jan 7th. It lasts about 2 hours and I did a powerpoint presentation for the event. The participants tried to capture the session in video. However, the voice recording was not as good as we hope for. Lessons learned from the experience and next time I will use a mic for direct recording separately.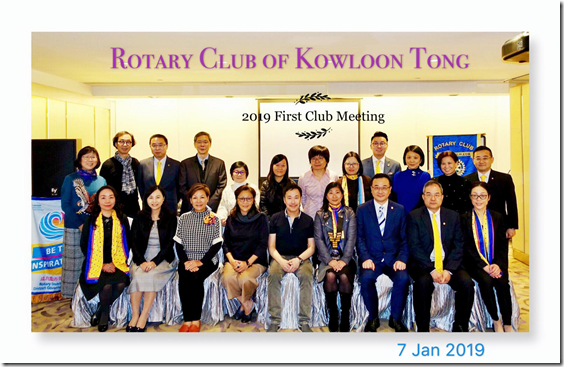 The presentation was done in Cantonese so not everyone can understand it. If you want to watch the video (it is just me talking without the powerpoint slides), follow this link.
I am having the powerpoint presentation redesigned for YouTube. Once it is ready it will be uploaded. I will write a short article to explain some of the slides that may not be self explanatory.
If this approach works out well, I will try to do more videos in the future.
Planning Ahead
I have a line up of projects to be completed this first quarter. Talking about being busy in Asia, that was mainly meetings and brainstorming sessions. Here, back home, it is actual work to be done.
The 2nd edition of Trading Success Blueprint was ready …. until it is not. The trouble with the file format issue (Thanks Microsoft!) set me back couple of weeks until the pictures in the manual are restored back to the correct places within the manual. It will be done eventually.
Trading account applications that I thought was taken care of before I leave for Asia turned out to be half done. There is no mistake on my part, just that the brokerage side somehow were in party mode by the end of the year and failed to handle the matters properly. More waiting on this front.
The last pair of VIX based real-time trading signals / day trading strategies will be released for Emini S&P. This is under testing in real-time. So far so good, everything looks on track.
The manual that I expected to publish on these VIX based trading strategies is now going to be split into two manuals as suggested by one of the early readers. I am convinced because he actually did the split up for me and showed me that I was mixing up two different things into one. Namely, there is about 100 to 150 pages of manuscript written on day trading strategy design and principles that has nothing to do with the VIX trading methodology. He suggested that I turn that part into an independent volume with day trading strategies illustrating how it is done with just price data alone.
I think it is a great idea. So back to the drawing board and more work to be done. The good thing is, this additional manual will definitely resolve many issues for traders and giving them a head start in the day trading game. I will make sure it becomes an important trading manual for all Emini traders.
Good to be Home
I was asked how can I take on so many projects at the same time. Well, first, I am not doing all these things by myself. There are many others helping me out making all these things possible.
During the trip, my exercise regime is disrupted and my diet is not optimal to say the least. And I was loaded up with coffee throughout the day making me hyper (as evident in the presentation video). I just slowly re-introduce myself back into my rigorous routines since I have several goals related to health and physical fitness that I like to achieve. Will write about this front when I get the time.
I thought I would have time during the trip to post something. I ended up taking notes that filled one whole notebook with no time to spare. Interesting experience to pick up the pace and doing as much as I can with limited amount of time.
Feels great to be home.
For those of you who celebrate the season, Happy Chinese New Year!