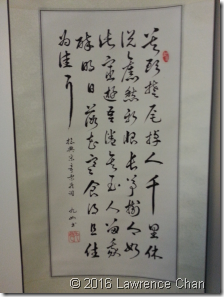 I am heading towards other Asian countries tomorrow. My schedule is jam packed and some of the countries I am going to do not provide reasonable internet access. I am not sure if I can even check email in some cases. It will be a nice break from the Net though. Like many people suggested, maybe it is a good thing to unplug from the Net once in a while.
I have notes written down on quite a number of topics that I like to write about. When I get the chance to sit down quietly on my own, I will be able to organize my thoughts and have some interesting observations to share. It looks like my decision to spilt the blog from daytradingbias.com is a very good call. It is quite unprofessional to talk trash in a site that offers professional services to traders, isn't it?
I am hoping that I can wrap up this round within a week. After all, it is very tiring to talk like 8 to 10 hours almost everyday. I definitely need a break and what is better than spending the Christmas week with friends and family to enjoy the holidays?
The feature image is my father's Chinese calligraphy.
Have a nice weekend everyone!