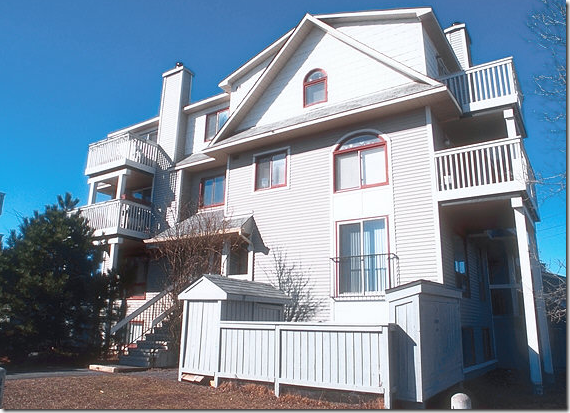 The news is in – there are 15,000 to 28,000 homes in Toronto that are sitting empty. The real estate industry downplayed this as just 2 to 4 percent of all housing units, as if that cannot affect the housing prices and supply at all. They are wrong.
First, we have to understand that many of these houses are investment with no plan whatsoever to rent the units out. There are special investors unlike the classic ones who want to put their capital to work. These special investors are parking money on these properties just because they need a safer investment vehicle than keeping cash in the bank. By the way, keeping a lot of money in the bank is not safe.
So the suggestion of putting a vacant-home tax on these empty houses will not improve the supply of rental units that much. At least not as effective as what many people believe. The reason is exactly what I wrote earlier that there is a new class of housing investors who do not behave the same way like the ones that we are familiar with. This class of investors will simply choose to ditch their investments in housing and switch to something else. Hence, we may see a drop in average purchase price but not improvement in rental unit supply.
Case in point – the so-called foreigner tax on properties has already been neutralized by accounting tricks in Vancouver. I guess the same fate on foreigner tax will happen in Toronto quickly.
Lesson learned from foreigner tax? Negative incentive (i.e. punishment driven taxes) seldom works.
Further complicating the situation, many smart investors are now converting their investments into AirBnB instead of the traditional long term rental because of the significant increase in potential income. In additional, the rental units operated as AirBnB can be sold quickly with no troublesome issues of long term contracted tenants. Hence, local people seeking for long term rental units are facing a near static pool of supply even though there are new condos built everywhere.
The government has to think of more novel ways to resolve the housing supply problem.
To start, they need to factor in the two new dynamics I mentioned above that changed the housing market behaviour so that the correct solutions can be found. Otherwise, people can no longer choose to rent or buy their homes because there will be next to none new supply of rental units. When everyone is being forced to buy their living places, the housing prices will never stabilize. The long term economic impact will also be very bad when labour mobility is greatly reduced.
Personally, I can think of several ways to tackle this problem but it will not be welcome by majority of the people living in Greater Toronto Area as the balance of renters and home buyers is now completely messed up.
For example, introducing positive incentive policies to get people to consider offering their housing units for long term rental can be very effective. It can be as simple as first time landlords offering long term rental units can keep their gain tax free the first 5 years. This encourages more people to consider doing long term rental instead of the more entrepreneur AirBnb option. We cannot force investors to do something they do no want to do but incentives can get people to think twice before going for the AirBnb route.
Policy of this type, however, is almost always objected by the NDP party because "it helps the rich". So whatever I suggested here is, yet again, babble for my own amusement.
Resource
http://www.metronews.ca/news/toronto/2017/06/12/in-housing-crunch-15000-to-28000-toronto-are-empty.html