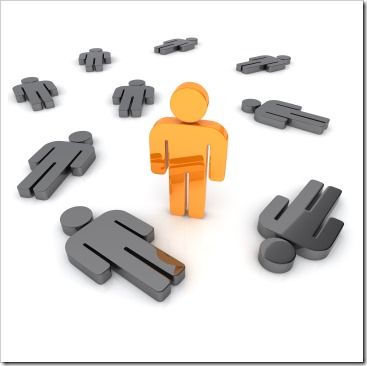 This is the time of the year to set goals for the rest of the year. Upon reflection, last year was a transition year for me in searching for a more balanced life. I looked into many areas of interest to see what fit me best. I do not have all the answers yet and I hope in coming weeks I will figure out the direction in life for the coming few years.
Reflection from Being Depress to Being Too Busy
First thing came to my mind was the thought of retirement early last year. Retirement in the sense that I no longer take on consulting work for institutions or putting in efforts to develop various businesses. I could also limit my trading down to just  a day or two every week. I like trading and I can never imagine not being a trader going forward. The idea was to give myself more quiet time and enjoy life more after going through my life changing experience.
That idea was strike down quickly by family and friends. In fact, it was just an excuse to hide from the world to keep myself in a shell so that I could deal with my emotional issues alone. Thanks to very supportive friends and family, I snapped out of that mindset and got better since. In particular, without the kind-hearted interventions from one close friend, I would not be on my way to recover from depression.
Throughout last year, I have initiated multiple projects. Wrapping up the book Art of Chart Reading is one of them. I am still waiting for the completion of the editing process. I know it is taking longer than usual but I know the result will be a much better version that more people can learn from. Just like any other authors, I secretly hope the book will become one of the all time classics.
And then there was my initiative to mentor / coach retail traders. I see great results with half of them so far. A quarter of them still working on their progress while the rest due to various circumstances cannot really commit to their trading at this time. I am very happy with the results I see so far. It reaffirms what I believe – trading can be taught through a longer term approach as it is more a skill combining knowledge and craftsmanship.
I am contemplating this year to be the last year I will take on more traders to mentor. I have not finalized my decision yet. One reason for this is that it is very time consuming as I tailor my work to fit the individual trader's need. This personalized approach definitely gives better results and serves the traders better. On the other hand, it puts a constraint on my time to commit to other projects.
In second half of last year, I accepted the requests from several close family friends, who were my backers way back when I first started managing money, to help them invest their money with lower risk and better returns. I ended up offering them 10 to 15 percent fixed interest on their committed capital depending on the duration of their commitment. As oppose to having them to bear the downside risk, I assumed the risk with my own capital. Using proper leverage to day trade Emini, my trading models can generate the desired performance and has been performing as expected so far.
It is nice to see that I can offer my friends an alternative investment that beats putting money in the bank. The effort to structure these arrangements is ongoing and is taking up time. From what I see, it can potentially benefit many more people, especially those who needed interest income. How to approach this in a larger scale is a tough question.
Thus, mentoring and managing money is now completing for a big chunk of my time while my unfinished writing projects over the years are still there gathering dust. I need much better time management going forward so that I can accomplish more in a shorter time span.
New Goals
As oppose to writing out a list of exact things I like to accomplish this year, my resolve is simply:
1. To identify and prioritize the tasks on hand
2. To find the direction and focus going forward
3. Have #1 and #2 finalized before middle of February so that I can efficiently execute the plan for the rest of year
On the more personal side,
4. To stay healthy by living a healthy lifestyle
5. To be there for my loved ones
First Week of 2016
Trading in first (and second) week of the year is often very confusing. Many people focus heavily on the January Effect for their investment decisions. There are also the Super Bowl indicator crowd waiting for February 7 this year to adjust their portfolios. So many superstitions and misinformation are spread in the beginning of the year to keep the media and financial outlets very busy. Hence, it is often a good idea to wait until after the first week of the year is over before resuming trading.
On the more technical side, or my trusted common sense approach, the first week of the year is the time parents scrambling with their schedules to get their kids back to school, those who went on vacations coming back gradually over the week and people recovering from hangovers and bloated stomachs. Without all the players ready for the game, it makes sense that the game is not going to function properly.
If you have to trade in first week of the year, try doing it with smaller size and ignore all the buzz generated by the media. By the end of the week, having a summary analysis of what happened over the week will be more useful than participation in the madness.
Wish Everyone Here a Very Happy New Year!