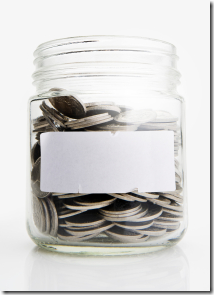 I do not usually go to fast food joints or coffee shops. If possible I always prefer brewing my own coffee and cooking my own meals. Doing this for years not just because of the health factor but also for the sake of avoiding long line ups. During my trip going from Canada to Hong Kong, however, I spent some time strolling in the airports while waiting for all kinds of things. I found a very interesting but sad phenomenon has emerged.
Those donation boxes that sit at the front of these cashier counters at McDonald's, Starbucks, Tim Horton, etc. are all pretty much empty.
I actually popped the question to a few cashiers to see if my observation is correct.
Well, it turns out, the little amount of coins in many of these donation boxes were the collection for over a week.
My casual observations tell me that eight to nine people out of ten lining up at Subway used credit card, bank card and even cell phone to pay for their food. I actually counted the numbers while waiting for my flight. That's about 50 people over a 45 minute sampling. The remaining ones who paid with cash have not put their changes into the donation box.
Well, Canada chose to do away with its pennies (1 cent coins) probably contributed to the problem too.
I wonder what the charitable organizations can do to counter this situation.