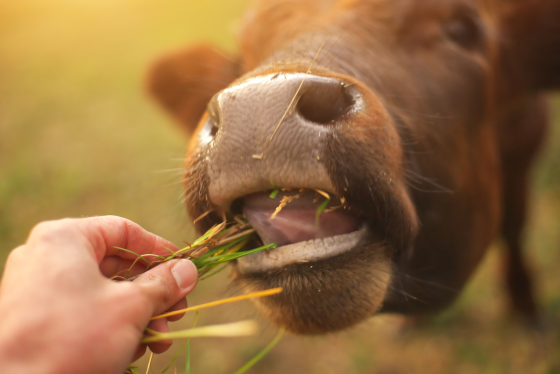 Another all-time-high week for the stock markets. Now that the major big tech companies all have announced their earnings, we are entering the "Sell in May and Go Away" time window. Be ready for a normal pause in the stock market this coming month. Details of the possible scenarios is already provided to my premium members. We probably need to buckle up for a more volatile market environment over the next few months.
Lately I've heard many idiots telling me how bad eating beef is to the environment. This is classic propaganda done by some people with very specific agenda to shape the world. Funny how people can fall for this and spread the lies without understand a word they are told?
Here is a balanced video about the subject.
Many of my friends' parents are getting to the age with dementia issues. They have been actively looking for drugs to help their parents to slow down the problem. Trying to learn more about this, I came across an interesting read on terminal lucidity. It makes me wonder if I will suffer dementia as I grow older and how to prevent that from happening looks like a high priority for me.
All these governments ordering people to social distance, lockdown and whatsoever they see fit, have failed so miserably because they have absolutely no common sense about human behaviour. As oppose to focus on offering reasonable workarounds (e.g. tell people to start taking Vitamin D / C, injection of Vit. D to patients with symptoms, etc.) and beef up their ICU capacities when they have the luxury over the last nine months, all they are doing is wasting time. Here is a story about New York and the unintended consequence of its government telling its people what's not allowed.
In peaceful time, when effective governments are not needed, we have the luxury to allow clowns to be elected. We even have a laugh from their dumbness too because whatever they do, it does not really matter. However, in time of crisis, it is these clowns who will destroy people's lives …
I hope this crisis will soon be over but I suspect that it will not due to extensive vaccination. Here is a video talking about what is now known and what to expect to happen soon. The sad scenario suggested by this doctor implies that we will see massive dying in coming years due to the inability of those who is in charge at understanding nature. I suspect this video will be removed soon so watch it while you can.
Too many complains from me this week. Time to get back to work.
Have a great weekend all!