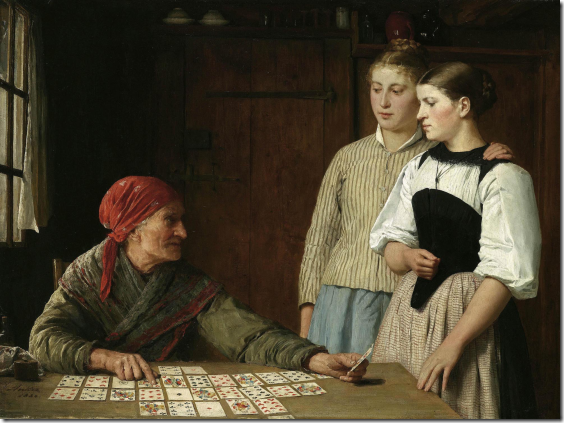 One of the favourite things Chinese people (and now Westerners who somehow love the New Age stuff) is to read about their fortune for the coming year. There is really no harm done if you take this lightly as a fun event. However, the practice itself, for which originated from commercializing the astrology knowledge for profit, has profound negative effects on people who needs real guidance.
The Economic Aspect of Yearly Forecast Books
First thing first, using whatever year a person is born in to map into a 60 year cycle for predictability of personality and other matters is stupid already. It should take no time for any normal person to reject the idea completely. Yet, every year you can find tons of Chinese horoscope yearly forecast books selling on the street starting December. I asked around when I was in Hong Kong to see how good these books are selling. From what I gather, the more depress a year has been, the more forecast books are sold.
I also asked around to see how people usually buy these books. I wonder if they have certain preferences or patterns that I can uncover. It turns out the psychological behaviours and motivations behind the purchases are very interesting.
Some people will always buy the forecast from the same astrologer, until one year the forecast no longer feels right. These people will then purchase an additional forecast book from another famous astrologer to compare the predictions. Eventually, these people would purchase multiple forecast books every year. As I learned, much of the profits for bookstores and newsstands in Hong Kong during December and January are coming from sales of these forecast books.
In general, it is those people who have a pretty bad year (in their own minds) will more likely to start the habit of buying these forecast books. Once they have bought the first one, however, it is very likely that they will buy another one next year. By random, even if the forecast are complete nonsense, there is always 50% chance of these new readers who find the materials meaningful thanks to skilful writing styles. Just like smoking, the big business of these forecast books is the accumulation of long term consumers.
The Psychological Aspect of These Astrology Yearly Forecasts
Those people who had a not so stellar year are always feeling down at the end of the year. It is a reasonable thing. Just like anyone who look around at their friends all hooked up with someone would feel blue themselves, these people will seek for comfort, specifically psychological comfort, by various means. Astrology forecasts are one of these products that serve this huge market.
The problem though, is that those who seek comfort this way is doing this wrong. To get out of a ditch you work your way out, not sitting there crying and do nothing. These forecast books, in a way, jailed these lost souls in the same bad place by giving them false hope. When they hope that things will get better instead of creating the necessary change to make things to better, they are stripped the chance to fight back.
I am not judging whether the Chinese astrologers are doing a bad thing or not. I am sure many people do find encouraging messages from these forecast books for which positive impacts can happen. But that all depends on the original personality of the readers and how they interpret the information which can be very subjective or biased.
If You Do Believe in Astrology …
Then you have to learn that the year you are born in cannot help you to figure out your fortune based on all the known Chinese astrology methods. In other words, those yearly forecast books are not going to help you. All those common methods based on the year you were born that are passed around on people compatibility, romantic compatibility, etc. are all bullshit.
In this aspect, Western astrology actually works a bit better, but only if you at least dividing up the Zodiac from 12 signs into 36 parts for decent precisions.
For Chinese astrology, a proper yearly forecast has to be done with accurate birth date including the time and location. This will usually cost a lot of money as famous Chinese astrologers command a lot of premium on their services. However, if the Chinese astrologer is not a responsible practitioner, you will still not get the precise forecast you are looking for.
A good Chinese astrologer has to analyze your birthdate in detail with lots of questions on your current status so that your actual situation can be mapped out properly based on the specific method in use. After that, the astrologer has to find out the context of your situation as well. What I mean by context is how you get to the current situation over the years. Without knowing that, the astrologer can only provide very general forecast that may or may not be applicable.
Higher Awareness Matters
The so-called forecasts made with astrology methods are forecasts based on patterns. These patterns exist not because there is a divine order for which our future is predetermined. Instead, it is our inability to think clearly, objectively in a calm manner that sent us into making the same mistakes over and over again.
I have seen many people whose higher awareness helped them to break away from the expected path based on astrology analysis. Their higher awareness is learned or trained over time. Many people invest in themselves by getting a professional degree. Some others figured out they need certain skills and went to study in programs to acquire the skills. But, rarely do people realize the most important thing to learn is training your mind so that it can protect you from your own physical body, with all these defects in terms of personality weaknesses and bad habits.
With higher awareness, everything can change, including your fortune.
Stop buying these astrology yearly forecast books can be the start of great fortune already!