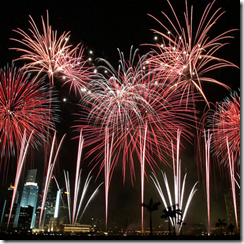 Here it is, my blog site with its own domain, is now (kind of) ready.
The domain name, TheLawrenceChan.com, was picked because my name has been taken by someone else many years ago. There was an actual website associated with that, based on research by my team through wayback machine until the owner decided to abandon the domain. Since I have chosen to use the name TheLawrenceChan at LinkedIn, I may as well use it as my domain name.
The older content of my blog will still be hosted at DaytradingBias.com because it was a mix of announcements and my random thoughts. I have assigned the task of moving the blog posts from this year into the new site. This process takes time and those older posts will start to appear on the new site slowly.
Travel Schedule
I will be traveling to Asia with multiple stops starting next week into early next year.
This should not affect my newsletter publishing schedule. My real-time commentaries could be affected but I will still try to keep up with the battleplans.
In order to properly assess the current economic situation in Asia, there is no better way than talking to the people there directly. My point is that if Asian countries are heading for a slowdown, the global economy as a whole will not be doing well either. My goal is to shape my overall investment strategy for the next four to five years based on a well rounded review of what is happening now around the world.