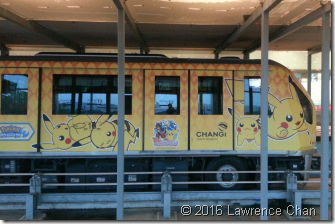 After a hectic week of visiting a number of countries in South East Asia, I am now getting ready to leave Singapore for Hong Kong tonight. I have spent time with bankers and traders who I know for more than a decade. I also got the chance to meet new friends and potential clients introduced to me by my friends. It is nice to see the familiar faces while enjoying the company of my new acquaintances.
First thing I noticed is that many of my friends are now bald and some are very out of shape. Some already passed away due to sickness. It is evidence that we are getting old. Time does not care who we are indeed. The experience is giving me stronger determination than ever to keep myself healthy. The choice is there for everyone, but we must consciously make the hard choices first in order to get the long term benefit.
The retail trading scene in Singapore and other South Asia countries have not changed much. The rules and regulations in many of these countries are still too lax and unenforceable. This give rise to unethical practices by many brokerages to lure naive people into speculations on high risk financial markets without realizing that they are engaging in such activities.
Worst yet, some of these operations are just outright scams taking money from people and then disappear overnight.
I am not sure how long will it take for these countries to mature to the point for which average investors are sophisticated enough not to fall for these scams and illegal activities. It will be a long road and it takes a lot of political willpower to make the necessary changes happen.
I have more to write about my trip to these countries but I have to do that another time. I have to pack up and head to the airport soon.
Have a nice weekend all!
p.s. feature pic is the airport train for connecting the terminals of the Singapore Changi Airport