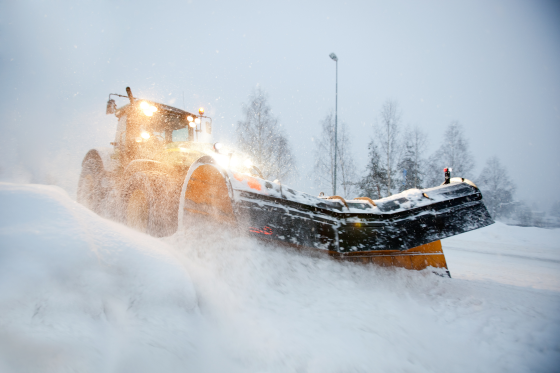 This year 2021 is definitely at least as bizarre as year 2020. Looking at the extreme weather we experienced this week, I wonder what else is in store in coming few months. I will not be surprised if it gets any colder here in Toronto, the polar bears will come visit us.
One good news I got this week is that Big-Game Hunter ES, the fully automated trading strategy I have created, made it to the Top 10 List at Striker Securities. BGH is the only day trading strategy made it in the list.

BGH had some tough time over the past 2 years from technical issues to dealing with Trump's tweet storms. I am confident that with fewer disruptive events, BGH will do fine going forward.
When I was searching for performance evaluation methods online, I came across this interesting video about the origin of minesweeper and solitaire that extends to a talk about performance feedback and evaluation. Understanding this is useful for anyone, traders included, who are trying to improve their skills of any kind.
For those of you interested in building your own PC, here are some good news for you – the Intel iCore series CPU prices just crashed hard. And in fact, if the momentum tells anything, it may persist for a while. The pressure on price came from multiple front, including the leak of the pricing of the next generation iCore CPUs.
In my case, I don't need the latest and fastest computers to do my work which is mainly research and development of trading algorithms. Due to limitations of the trading platforms available in the market, there is really no point to pay top dollar for the top of the line computer models. Instead, I use multiple cheap computers at the same time. If one computer is doing some heavy duty optimization work that can take hours to get the results, I simply continue to work on a different set of trading algos on another computer.
Every famous investor going on TV or other media these days are talking about how unreasonable the stock markets are at the current price level. However, majority of them are also experienced enough to not going short against the markets. Not that I believe in the bullshit of Elliot Wave Theory, but trading legend Paul Tudor Jones really sums it up nicely,
"There is no training, classroom or otherwise, that can prepare for trading the last third of a move, whether it's the end of a bull market or the end of a bear market."
There is no shame to take profit or lock in gains on some of your long term holdings given the current high valuation of many stocks and the indices. Not protecting your capital is very irresponsible for your financial well being.
Have a great weekend all!