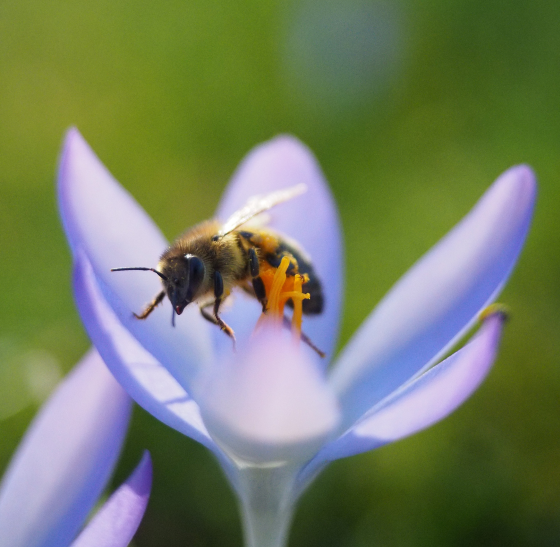 Another week fly-by quickly with the stock market floating near its all-time-high. It is not a surprise at all to many of us long time traders while the gurus out there keep calling how overvalued the market is, blah blah blah … Well, always remember these wise words from the economist John Maynard Keynes, "the markets can remain irrational longer than you can remain solvent."
Ontario, the Canadian province I am living in, has finally, taken the steps to unwind its lockdown measures. Given the fact that the politicians have vaccination as an excuse, I don't think they will tighten the lockdown measures again. I am so looking forward to go out this summer.
While I am staying outdoor more, the chance of encountering bees and wasps goes much higher. Searching for ways to fend off these bugs, I found an interesting article about them. If you are going out for outdoor activities too, you may want to read it too.
For those of you bitcoins fans, Tom Bilyeu invited Michael Saylor to his show to talk about Bitcoin and cryptocurrency investing. I do not agree with many things Mr. Saylor said in the video. But I like to hear the arguments from someone who holds a different perspective from mine so that I would understand what I may have missed.
Something very disturbing happened this week. A famous biologist and YouTuber, Bret Weinstein, has his videos taken down by YouTube because "they spread disinformation". Facebook also banned his other videos for the same reason. I've watched those videos and they are proper discussion of what's going on. What makes these social media platforms to have the right or expertise to say these discussions are misinformation?
Here is a video about the global economy at this stage that is not banned by YouTube. It is a reasonably balanced view about the current situation. We really do not know what the outcome will be, given the scale of this global economic experiment is unpreceded. So, watch it and be prepared is not a bad idea.
After major hardware upgrade past few weeks, one of the computers keep crashing with blue screen and then reboot itself. It is extremely annoying and difficult to tell what causes the problem. I hope I can pinpoint the issue over this weekend. Otherwise I may as well setup a another computer to take over. I guess it is just the way things are during Mercury retrograde.
Have a great weekend all!