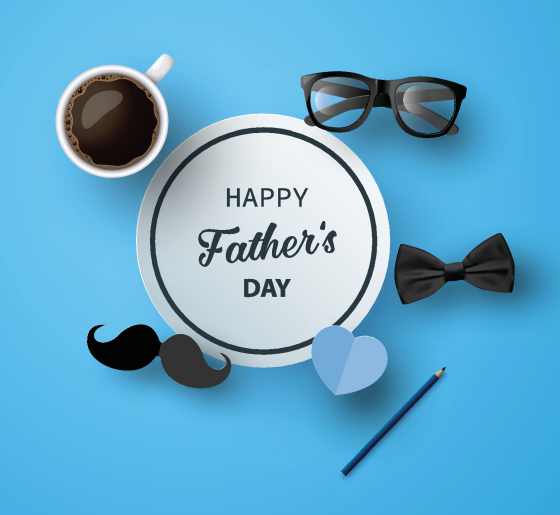 Quarterly option expiration Friday today and as expected with the stock market indices pinned lower. Nothing special yet the media continues to make up reasons for something that happens regularly. Is it that hard to figure out the third Friday of a quarter end? I am not trying to be mean here … could it be the case that many financial news reporters are having dyscalculia.
Those crypto fans with many followers have been very bullish about bitcoin for like a week now. They even come up with all kinds of charts with squiggly lines to show that Bitcoin has already "bottomed" and that it will go to $100,000 "very soon". Well, I stand by my prediction made back in April through Twitter and here is the latest update of the chart that I added a few lines (once in mid-May and then Jun 1) to show how easy it is to read a chart like bitcoin due to its participants are mostly emotional beings.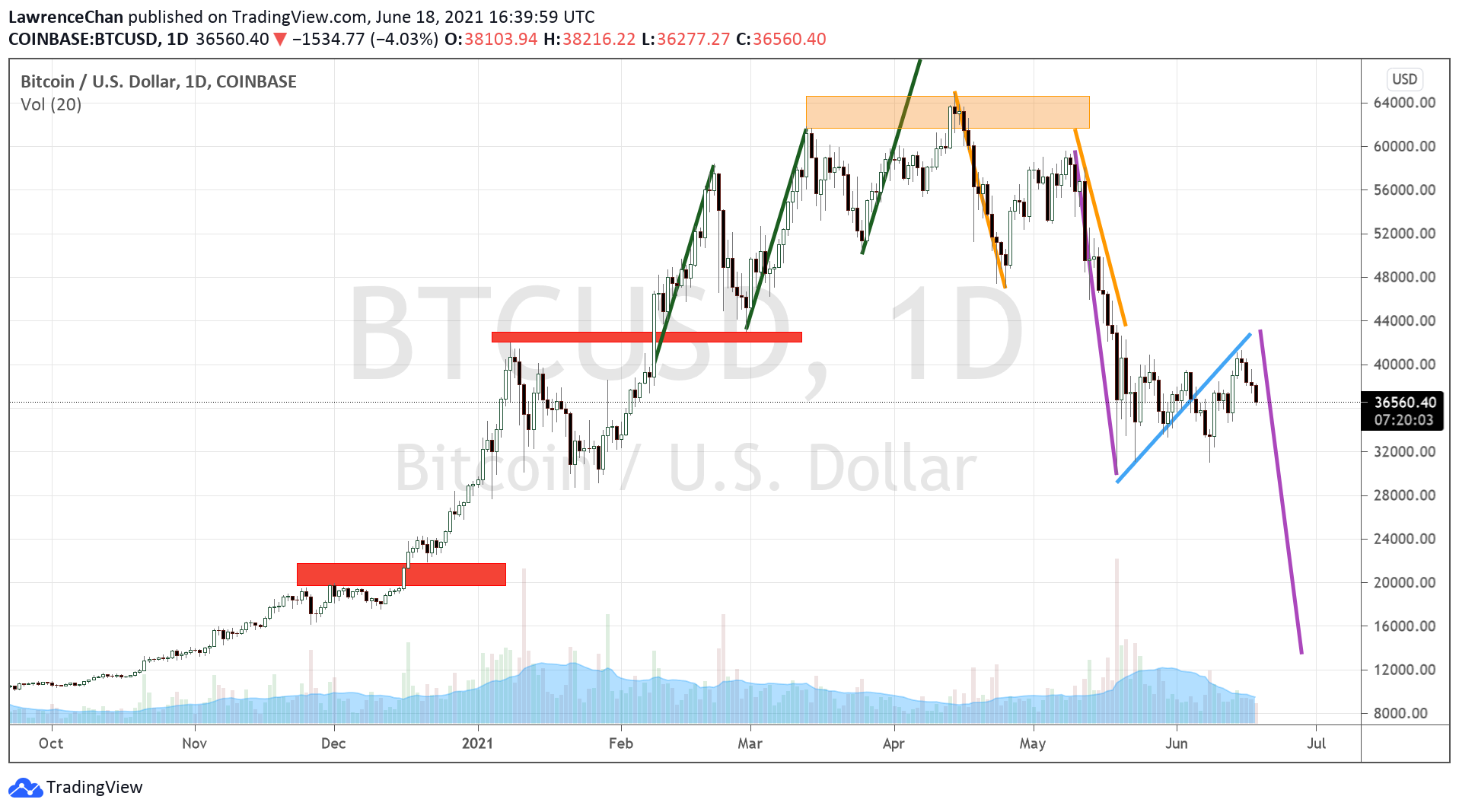 How do I know Bitcoin will go sideway for a month? It is simply basic chart reading. I even wrote a book on chart reading years ago showing how to do it. And here is rule #1 : read the chart from left to right only. Why? So that you cannot add opinions of your own after the fact.
Of course I can be wrong since charts only tell at most 60% of the story. For the well being of the crypto HODL crowd, I wish them luck and that I am wrong because the projected down move is not the end of the drop. I just do not want to give them a heart attack.
Here is a nice video on a pretty bird nesting. Something feel good is called for as the re-opening of the world is happening.
Patrick Boyle has not disappointed and came up with yet another very good video about the current state of the stock markets. What he said is something I know for a long time from my investing in various companies these years. Majority of them chose not to go public because of funding availability in private sector. When you are a profitable business and have all the funding you need to grow, what's the point of going for IPO. Watch it if you want to understand the subject better.
To round up my clips, here is Paul Tudor Jones talking about the inflation trade (well, we can't rule out the fact that he maybe touting his positions). I like to add just one minor but deadly point about this view of Fed failing to contain the inflation or that hyperinflation is coming. All it takes the G7 governments to do is manufacturing another "crisis" like alien invasion or a really deadly pandemic to allow for forever printing of money, at least within their sphere of control. In other words, with a very violent transformation from so-called democracy, which is never really the case anyway, into authoritarian states and viola, you can forget about inflation for good …
This week has been a very productive week that I managed to get many things done in a short period of time. Hope that I can keep this up and ready for the deadline (end of June) I imposed on myself to be ready for the soft launch of my proprietary trading. Exciting time!
Happy Father's Day!