I came across this video with James Rickards, the lawyer of Long Term Capital Management. LTCM is the firm that nearly brought down the world as we know. This is a great video explaining many things that everyone should watch.
And it is now official, the introduction webinar of DaytradingBias at futures.io on Nov 12th 4:30 pm ET. Register now to participate!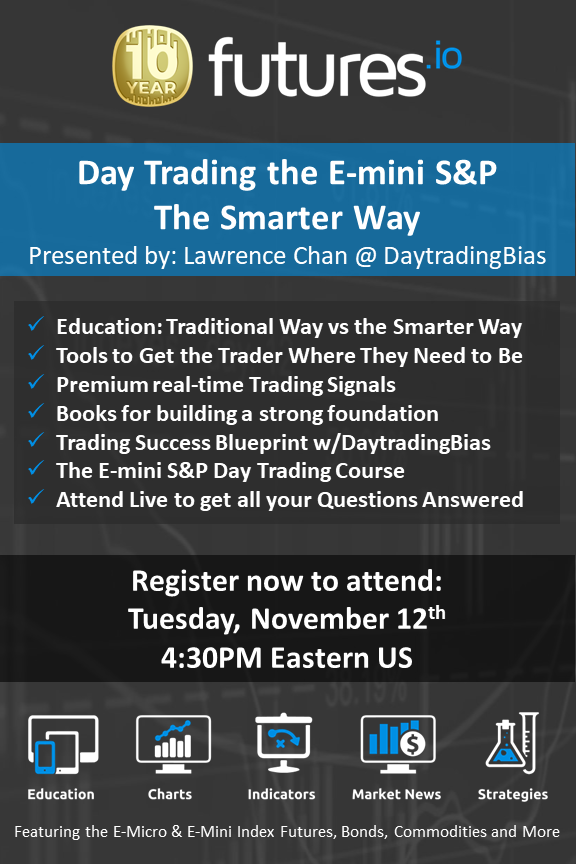 For those of you asking about NinjaTrader version of the day trading strategies offered at DaytradingBias, I am happy to say that we are making good progress on that front. When they are ready I will let you know.
I have scheduled a trip going to Hong Kong again later this month. This time it will be a short trip to take care of some business deals. I do not foresee much issues to stay connected. For anyone who like to meet up in Hong Kong, drop me a line and we can work something out for sure.
Have a great weekend all!