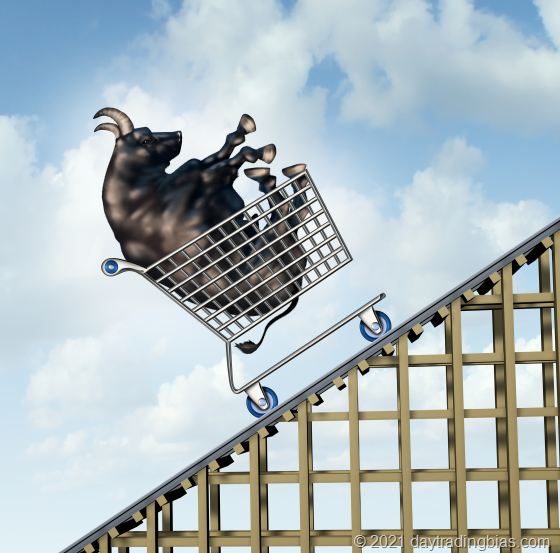 Another week of roller coaster ride with Tesla shares plunging more than 15% thanks to Musk declared that he is selling his shares. Tesla never stops amazing me that it moves like a penny stock all the time. How can a company with market valuation ranking as one of the top ten worldwide havs its stock price moving like crazy?
According to Nassim Taleb, Bitcoins worth zero by valuation because its price is so unstable that it is impossible to valuate it properly given the risk it presents. His argument also includes many more factors but what I like to say is that using the same argument, Tesla also worth near nothing given the fact that it is selling nothing more than thin air. None of its promises are delivered so far and all its so called profits are really the dividends from government subsidies as pointed out by Michael Burry.
I have no position on Tesla at all so it is not a hit piece on Tesla. If Tesla were a charity like those dotcom stocks that declare themselves having no intention to become profitable ever, I would understand the noble intention. But I don't think Tesla wants to become a charity. My guess is that Tesla will have a tough time ahead going into year 2022 if it continues to deliver nothing but empty promises. For those Tesla fans, if you have profit on the stock it is time to consider your exit plans.
A deep conversation between Tom Bilyeu and Ian McGilchrist on youtube. I like the fact that McGilchrist pointed out the majority of Nobel Prize winners in physics are religious. Yet the woke crowd and less knowledgeable people think that they know more than these hard science deep thinkers …
Jordan Peterson just made his first public speech over a long period of time. This time the topic is about free speech which is of great concern to all of us given the current political environment where almost all western governments turn into woke machines and tyranny.
Since I am throwing two videos out here with "controversial" topics why not including a third one on climate change. I was able to predict with pretty good accuracy on the extreme weather changes just based on astrological calculations of the net electromagnetic influence on Earth. I even mentioned in my past newsletters several years ago than we should see food prices and fuel prices going through the roof due to these expected changes.
I am not trying to claim that I know more than the so-called climate scientists. But hiding facts and deleting key data to fit the narrative of what you want to say is not science. That only makes them liars.
After the podcast with Better System Trader, I find that I am quite comfortable with the format and maybe I can add new materials to daytradingbias site this way. After all, I have prepared a bunch of topics to be added but never get the time to complete them. I will have to take a look at them and figure out how to procced within my tight schedule.
Have a great weekend all!