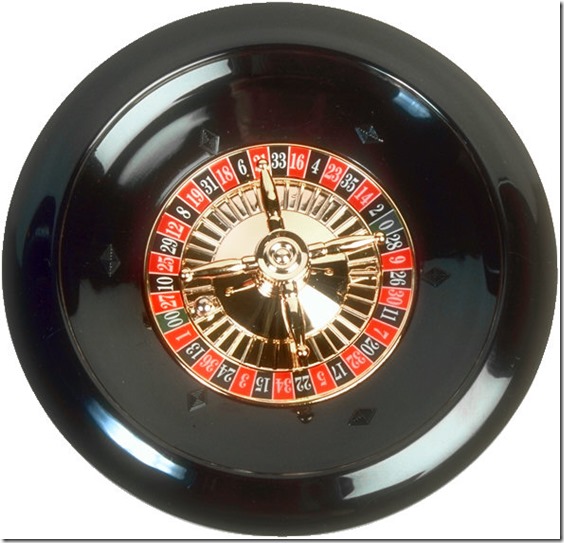 When I was in Europe last month, it was inevitable that I had to go out and socialize with my business associates. One such night we ended up going to a club with blackjack tables. One of my friends there knows very well I am an avid card counter and would like to see if I can beat the house. So there I was, sitting at one of the blackjack tables with couple hundreds of euro in chips to play the game.
The Game
I asked the dealer like how many decks are there and started playing.
I did my usual counting and noticed that the cards dealt out were collected and put back into the card dealing machine. I knew something was not right but I could not recall exactly what it was at the time, partly due to all night wine and dine activities.
Needless to say, I got cleaned out.
Whenever I tried to increase my bet size, thinking that it was the right time to do so, I encountered significant losses.
The chance for me to count wrong was very low. So low that I knew something did not add up. After I lost my last chips, I recalled exactly what I should have remembered before I started playing.
My associates asked me to keep on going so that I can win the money back. I told them I don't want to do that because I was low on cash. In reality I had more than enough cash to keep going but I knew better not to. My friends even tried to pool together more cash for me to do it again because they probably feel bad that I lost money.
I ended up telling them the truth. I pointed out the machine on the table is something I cannot beat. Since I do not like playing blackjack to lose money, I told them we should do something else instead. They were quite upset and were afraid that I was unhappy. I had to assure and reassure them that I am perfectly alright.
I was secretly relieved that I did not need to grind at the table. I was happy because I knew this is the right decision.
The Machine
The issue I pointed out being the card dealing machine was not an excuse. This type of card dealing machines is designed to save time for the dealer, prevent cheating through manual card shuffling and, most important of all, to beat card counting. Cards are consistently redistributed back into the shoe hence the chance of these cards showing up again, say, five hands later, would be the same as all the other cards within the machine. There is no more distribution imbalance that a card counter can rely on. Thus, all card counting strategies based on the cards not being reused until next complete reshuffle would fail.
I should have walked away the moment I sit down at the table and noticed that the machine is in place for dealing cards. But I did not.
I suspect that my inability to recall the important fact about the card dealing machine is my commitment bias. I changed my Euros for chips. I sat down at the table. And most important of all, I have a crowd around me watching. My mind swing from being a careful pro into a casual player.
The Crowd
Emotions ran high when the crowd saw the dealer's hand busted at the fourth and fifth card. Emotions ran even higher when someone on the table getting 21 on the fifth card.
Of course, emotions swing low when the dealer managed to clean the table with 20 or 21 even though many players had pretty strong hands.
Everyone has been participating in the game, with emotions invested into every card being dealt out.
I could see on the face of everyone that they were emotionally exhausted about an hour into the game.
Isn't it interesting that we all know this is a game of chance yet we would cheer on wishing the dealer to go bust, or that some players were so anxious that it took them forever to decide whether to hit or to stand?
Maybe this is the very reason some people love gaming.
They enjoy the emotional rides and excitement that these games bring to them.
The Odds
Going a bit technical here, I will explain what the difference is between a normal Las Vegas style blackjack and the one I played with the card dealing machine.
In short, the Las Vegas style dealing will give the house a very slight edge over the players if the player is not counting cards, while exercising all normal cautions like not to hit when you cards already total at 20. With a good card counting strategy, a player can, at times, having a significant edge over the house when many high cards are left in the shoe leading to very uneven distribution.
For the card dealing machine I played, it actually offers the players a very minute edge, as long as the player is exercising the normal cautions. This means, if you have a big enough bank roll, you can win a small percentage of your capital as long as you are betting with the same size. Obviously, the goal of using these machines is not to beat the players. These machines are installed for the purpose of facilitating a service, to keep the guests entertained.
However, if a card counter is not aware of the design, the uneven betting based on the wrong projection of the existence of a bias distribution, will lead to unnecessary losses.
The Lesson
It is a good reminder to us, the professional traders, that we manage to make money in trading because we have good strategies and game plan in place. However, we have to be aware of the changes to the game itself that may completely alter the odds of our trading strategies. Keeping up with the environment change is very much part of our responsibility as a pro trader.