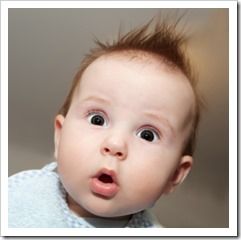 What a way for the year to start. In Asia, China acted decisively to devalue its currency and then speculators panic selling stocks in response. In Europe, EU looking to establish its own army while talks of Britain leaving EU getting a lot of attention. In America, US dollar continues to strengthen and Canadian dollar just made decade long new low against the US dollar. As if the world has chosen this year to make drastic changes in everything.
Is it all unexpected though that we are getting all these so-called news shocks within a week? I don't think so.
All the events mentioned above have been developing since last quarter of 2015 if not earlier. The holiday season simply delayed them all and aligned them to happen right after New Year. Some people already blaming this year for being an unlucky year. Well, I am not sure if luck has anything to do with this. But I know for sure that looking at things this way does not help in resolving the matters on hand.
Case in point – the stock market selloff happening this week. Subscribers to my newsletter all know that I am looking for a selloff and that the target price level is now reached today after Non-Farm Payroll report. It is not that difficult to tell a correction is going to happen. It is the timing and magnitude of the drop that caught people by surprise but they shouldn't be. All signs are on the wall.
Similar things can be said about Canadian dollar. The crushing of crude oil has killed the economy of the oil producing provinces within the country. That in turn affecting the other provinces. The Canadian dollar getting weaker is just a matter of time.
Media, however, cannot tell people that everything is expected. The need of ever increasing readership means exaggeration is part of their job. No wonder we got all these headlines that this week is the worst ever first week for the US stock market in history.
Keep calm and carry on.