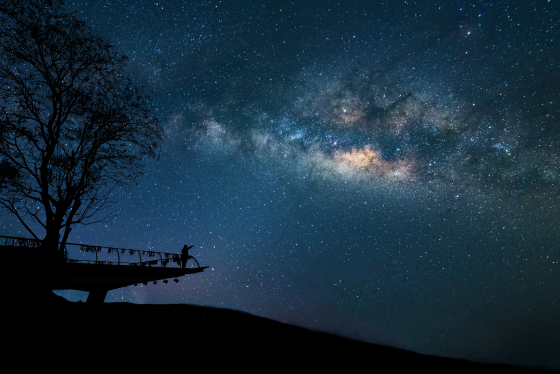 A very productive week coming to an end while leaving me quite happy and exhausted. For one, finally closed a deal that has a marathon run of six months of negotiation. On trading side, I am making great progress with MultiCharts automated trading. Persistency and being patient have again proven to be useful when you want to accomplish something that worth the effort.
I am learning how to take night sky pictures lately. It is very different from taking regular photos due to the need of long exposure and other complicated settings. Will post some of the results here when they are reasonably enjoyable. Since I don't have anything good yet, I have to use a stock photo this time.
Here is an interesting story on why the Sistine Chapel does not allow people taking pictures. I have been to Rome many times and stayed there for quite a bit in the past. Never thought of the reasons behind the no picture rule are so obscure.
For those of you who are trying to do intermittent fasting, you should read this good research paper on fasting from Japan. It will add to your understanding and help you stay the course.
I found a good video on YouTube with Jeff Gundlach talking about the problem of finance illiteracy. There is a link to the complete interview in the description as well. The fully interview is long but it is a very enjoyable one covering many aspects of his life. It is like reading his biography uncensored. I found the part on astrology about him very fascinating. As someone like myself who have a similar scientific background and beliefs, yet accepting the fact that astrology can be useful and helpful to people.
Have a great weekend all!